We love to encourage our children to let their imagination run wild. From coloring outside the lines to playing dress up to wild times in the kitchen, it's more fun when you get creative.
But nothing comes close to Halloween. Princess, ninja, vampire, witch, you name it—the more fantastical it is, the more likely your kids are to be drawn to it.
Maybe your children aren't into the spookier side of things, though. And that's okay too! Because sometimes using your imagination is all about dreaming big here in the real world.
Have your children been telling you about what they want to be when they grow up? They may have several years until they make it to college, but they can still dress the part! And you know, if they do stick with their career goals all the way, this Halloween will make for an adorable photo memory.
Here are a few ideas for career-minded costumes for your children this Halloween.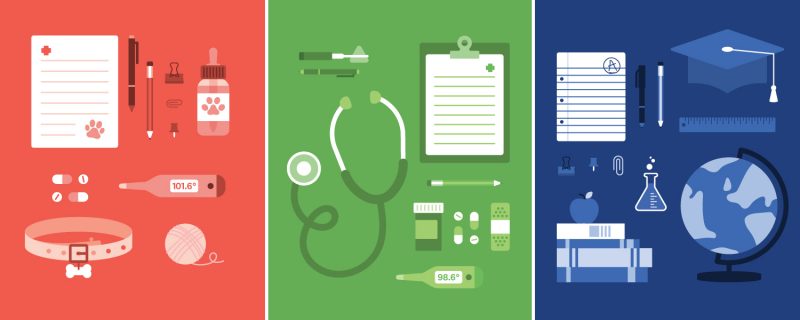 Doctor/Nurse/Veterinarian
Does your child love helping people? Or are they very gentle and caring with the family pets, especially when they're sick? Then they'll look awfully cute in a white coat or a pair of scrubs. Throw in a stethoscope and sew their name onto their pocket and you've got a life-saving trick-or-treater.
Teacher/Educator
If your child loves their school and loves their teachers, you might have a future educator on your hands. This costume is all about matching the right pieces that you probably already have. Some thick-rimmed glasses, a textbook or two, and some professional-looking attire should do the trick.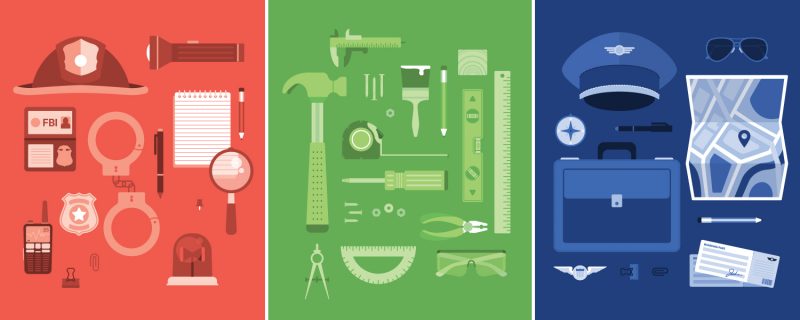 Police Office/Firefighter
Your little ones will look courageous and heroic in a miniature police uniform or firefighter outfit. You might be able to find some police or firefighter items at your local costume supplier, or perhaps you've got some pieces in the dress-up closet—either way, remember that the hat makes the costume!
Carpenter/Engineer
Perhaps your kid loves all things trucks and trains; maybe they've even got a miniature tool set that they love, or they're always playing with building blocks. Help them go one step further with a hard hat, some goggles, a work shirt, and a sturdy pair of boots. They can even carry their toolbox!
Pilot/Captain
Some children have a fear of flying or sailing, but some children take to it like birds and fish. Whether you go with a modern pilot or captain's uniform or you prefer to dress like the airmen and sailors of yore, there are all kinds of combinations to show off their love of the sky or sea. Anchors aweigh, and prepare for liftoff!
Enjoy this wonderful time of year, parents. Amazing weather, adorable costumes, and kids being kids all throughout the neighborhood. Just make sure you ration out that candy for them!